APFC or Automatic Power Factor Control Panels are mainly used for the improvement of Power Factor. Automatic Power Factor Control Panel saves energy precisely by observing the responsive power in systems. Highly efficient, this panel has the ability of saving maximum energy and power. This panel is designed by our adept professional using optimum quality components and ultra-modern machinery as per the set industry norms. 
The main features of our control panels are: 
* Maintains high Power Factor constantly 
* High efficiency 
* In-built independent fuses 
* Protection from excess power in the system. 
* Prevents leading Power Factor in low load conditions 
* Clearly marked buttons and indicators 
* Minimizes harmonic current 
* Easy to use 
* Corrosion-resistant 
* Long lasting 
* Electrical insulation 
* Protects electrical equipments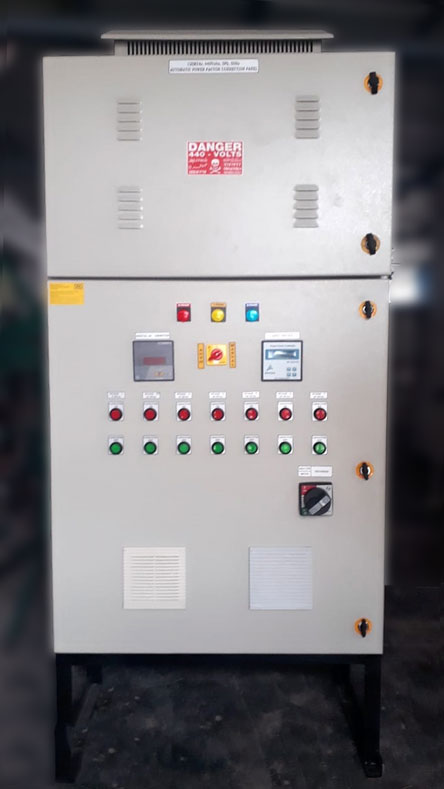 Anand Kishore.G.
+91 96111 37707
Prashanth Kumar S.M.
+91 99804 24893